WELCOME TO THE HOME OF SLOW BEAUTY
The complete simplified skincare routine that works.
Corbin Rd was born from the idea that we can do more with much less. Buy what you need, choose quality and create less waste.  
SHOP NOW

Complete Face System
All it takes is three quality multipurpose products for beautiful, glowing resilient skin.

Complete Body System
All it takes is two specifically designed body formulations to renew and protect dry damaged skin and to promote your skin's natural ethereal radiance.
What is slow beauty?
It means being mindful about the choices we make for our skin, our lifestyle and the planet.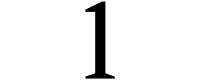 USE LESS
Simplify your routine, declutter your cabinet and save money on multitudes of products by choosing multifunctional ones instead.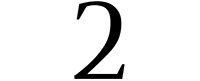 CHOOSE QUALITY
Selecting effective, clean beauty options with ingredients that work with visible results.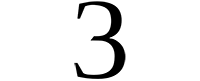 CREATE LESS WASTE
Choose simplified packaging; packaging that can be repurposed or refilled, or that will biodegrade.
Corbin Rd. Organic, Natural Skincare
Finding products that help you look and feel your best shouldn't be complicated. Corbin Rd. understands the needs of consumers and offers something different:
simple and thoughtful beauty goods that are effective. We've created the best natural skincare range based on the principle of gentle and
natural skincare ingredients that are kind to your skin and the environment.
We believe in living well and are committed to providing products that are as natural as possible—without compromising on performance and results.
We don't use any fillers or unnecessary extras in our products so you can trust that everything you buy from us will work hard for your skin!
Our natural skincare products are made with only the highest quality organic and natural ingredients, here in NZ so you can feel good about
what you're putting on your body—and your skin will love it too! Whether it's an exfoliator cloth or hand sanitiser,
each Corbin Rd product is designed with one purpose: to make sure you feel good inside and out.
Follow us on Instagram
LIBERATE YOUR SKIN WITH SLOW BEAUTY.
SILK ON YOUR SKIN - I'm in love with all your products but especially the Restorative Cleansing Balm, it honestly feels like silk on your face when you use it. You're face feels & looks amazing when using it. I get quite a lot of comments about my skin and I tell everyone its the Corbin Rd products and it really is! If you buy these Corbin Rd products you won't be disappointed.
Barbara M.
GAME CHANGER - This face oil is a game changer, love it! Have used a lot of products over the years and truly love this face oil. I have pigmentation and tried various products that did not lighten the pigmentation fully, I have genuinely noticed my pigmentation getting lighter! I use this day and night. And will not use anything else.
Nann B.
SIMPLE YET BEAUTIFUL - Love that it's all natural, smells amazing, makes my skin feel so soft after using the silk reusable wipes and I feel so refreshed after doing my short and sweet routine! I bought these products after reading all the rave reviews and I'm so happy to add one of my own. Love to support kiwi businesses also xx
Bonnie K.

100% Botanical

Recyclable Packaging

Sustainable

Made in New Zealand

Delivers Results

No Animal Testing
The Latest News From Corbin Rd.