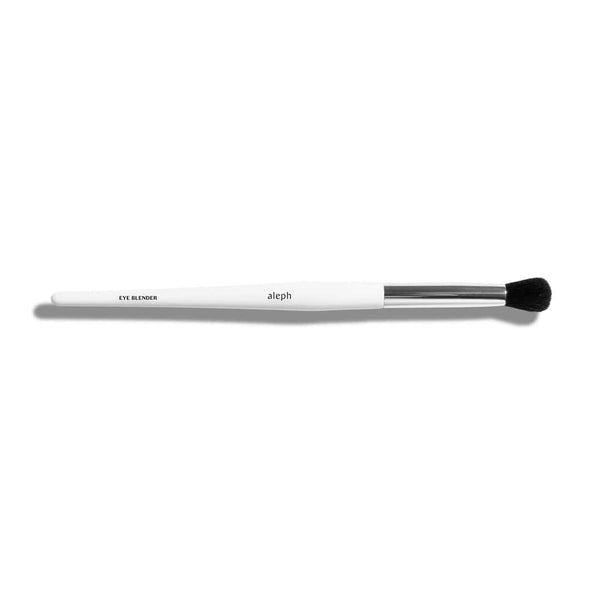 Gentle vegan bristle brush for use with the Aleph Eye Pigment range, giving a soft blended finish to your eyelids. Featuring a fluffy but densely packed head that allows for perfect blending while also giving you control over pigment deposit. 
Sustainably made and designed to last, the vegan bristles are expertly crafted to mimic animal hair but are hypoallergenic meaning they are far less likely to harbour bacteria.

CARE
Wash your blender brush with soap and warm water every week to avoid build up. Ensure the brush has dried thoroughly before use.