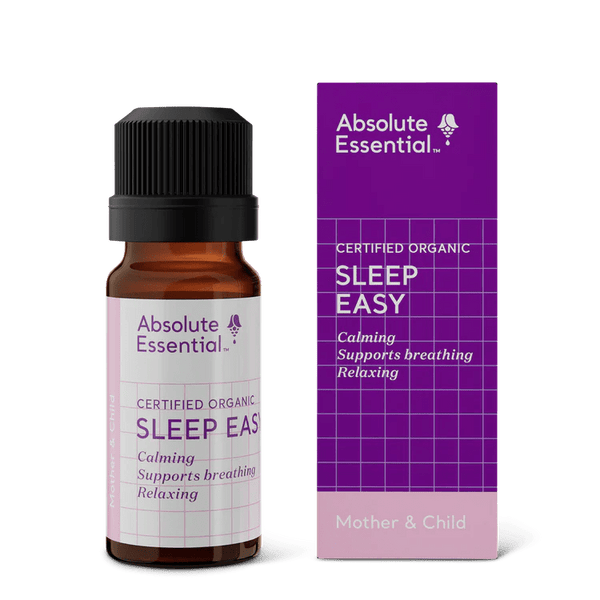 Product Details

A calming and relaxing blend carefully crafted to encourage easy breathing, restorative sleep and sweet dreams. Very gentle.
Ways to use

Sleep and breathing aid
Add 5-10 drops to a diffuser for 20 minutes. Replenish as required.
Put 3 drops on pillow or collar of pyjamas.
Add 5 drops to 1 tsp of Untouched Body Oil/Cream and rub gently on stomach and back.

Relaxation - sweet dreams
Mix 3-5 drops into 1/4 cup milk and add to baby bath (1 year up). Mix 5-10 drops into 1/2 cup of milk and add to regular sized bath for children from age 2. Beneficial for the whole family.
Add 5 drops to 1 tsp of Untouched Body Oil/Cream and rub gently on stomach and back.
Safety Considerations

This blend is professionally designed for use with infants and is very safe when applied as directed. Essential oils should not be applied neat to baby's skin. Not for internal use - if accidentally ingested do not induce vomiting, follow with olive oil or milk and seek advice from a health specialist. Avoid contact with eyes - flush with water. Keep out of reach of children.

Allergies: This blend does not contain nut oils, however, the place of manufacture handles nut oils.

Please note: Therapeutic plant oils are used to support natural body processes for optimum health and wellbeing. The information here is NOT meant as a recommendation to cure any medical condition or disease.


Ingredients
Key ingredients

Lavender True
Lavandula angustifolia malliette
Calms nervous tension and promotes peaceful sleep.

Mandarin
Citrus reticulata
Calm the nervous system and inspires harmony.

Chamomile Roman
A natural sedative. Safe for infants.

Eucalyptus Blue Gum
Eucalyptus globulus
Encourages deep, easy breathing.

Ingredients by volume
Lavender Sweet*, Orange Sweet*, Lavender True*, Mandarin*, Eucalyptus Blue Gum*, Chamomile Roman* (*Certified Organic)