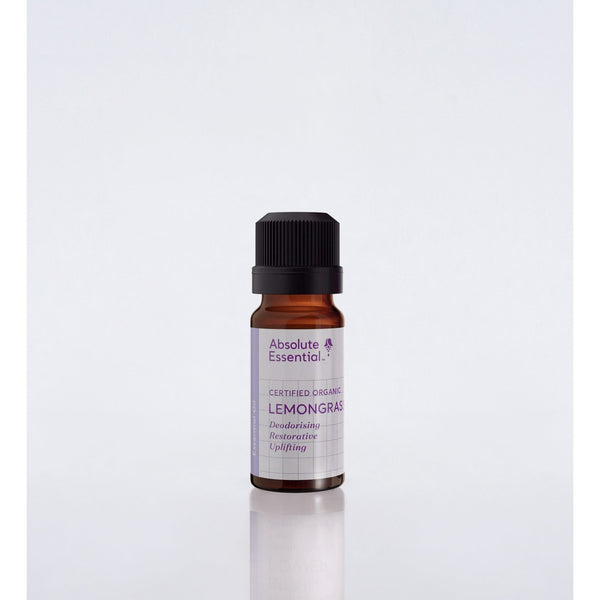 Product Details

One of our favourite ways of using lemongrass essential oil is as a spray. It gives an instant fresh, natural lift to any room. Also, if you suffer from nausea, the unpleasant odours that make you feel worse can be dispersed by the simple addition of a few drops of this lemongrass essential oil to your vaporiser or diffuser.
Lemongrass has a natural cleansing property that will help to purify the air you breathe. Its uplifting effects also make it a popular choice in aromatherapy blends for sports massage treatments and massaged into tired, stressed out feet and hands. If you or someone in your family suffers from poor circulation, there is a good chance that it might be due to high systemic levels of stress and anxiety. Combining lemongrass essential oil with palmarosa oil or rosewood oil (both anti-stress oils) will help to combat the effects of stress hormones in such people and support better circulation instead.

Please note: The traditional uses listed here are for reference only and under no circumstances should they be taken as recommendations for cures or treatments for diseases or medical conditions. Therapeutic oils are used to support natural body functions and work in harmony with our body's physiology.

Ways to use

Deodoriser and Insect repellent
It has a pleasant, refreshing scent and antiseptic qualities that, when diffused, effectively cleanse the air and deter airborne insects.
Fluid Retention
With diuretic qualities Lemongrass can be used to support the relief of fluid accumulation caused by long periods of standing. 5 drops to a foot bath has an added deodorising effect.
Sports Massage
Lemongrass is a great refreshing scent to be added to a massage blend, especially for sports massage as it offers a balancing and cleansing effect. Add 5 drops per massage.
Fever
To support even temperature and help natural balance in a heated body, add 5-10 drops of Lemongrass to a tepid bath, or to Sweet Almond oil and rub all over the body, as required. Always consult a health specialist to rule out complications.
Safety Considerations

Safe when used as directed. May cause irritation in sensitive skin. If ingested, drink milk. Avoid eyes, flush with water. Keep out of reach of children.

Please note: Therapeutic plant oils are used to support natural body process for optimum health and wellbeing. The information here is NOT meant as recommendation for cure of any medical condition or disease.
Ingredients

Cymbopogon citratus, leaf, distilled, certified organic, Nepal.