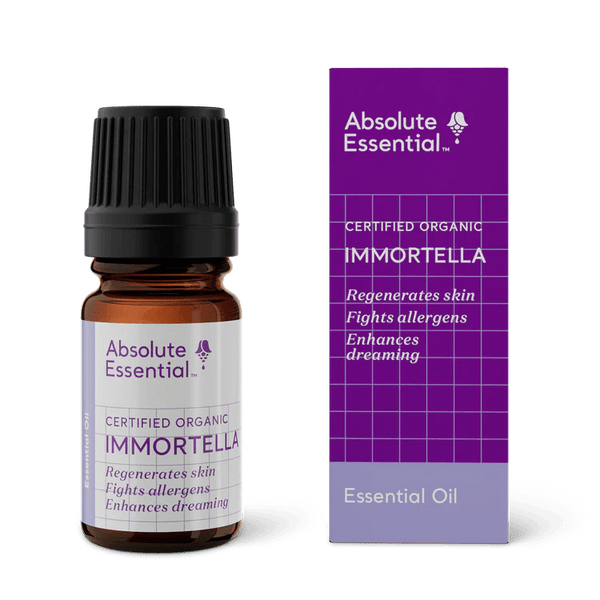 Product Details

A sweet and woody plant distillation that supports skin health with regenerative anti-aging properties. Assists in easing allergies due to its anti-histamine properties.
Ways to use

Scars
Add 1-2 drops to 1/4 tsp of Untouched Body Cream and apply to skin. Repeat often.

Bruises
Add 1 drop to 1ml Calendula oil and apply to the bruised area 4 times daily. To fortify, blend with 1 drop each of Lavender True and Geranium and add to Calendula oil.

Allergies
Add 2 drops to 5 drops of Fir Balsam in 1ml of Rosehip oil and rub around neck, wrist and ankles every night prior to sleep.

Liver tonic
Add 1 drop to 3 drops each of Lemon and Rosemary, on a warm compress. Apply to the right upper side of the abdomen or add to a night-time diffuser, repeat for 10-14 days.
Safety Considerations

Safe when used as directed. Safe to use with other medication when necessary. If accidentally ingested do not induce vomiting, follow with olive oil or milk and seek advice from a health specialist. Avoid contact with eyes - flush with water. Keep out of reach of children.

Please note: Therapeutic plant oils are used to support natural body processes for optimum health and wellbeing. The information here is NOT meant as a recommendation to cure any medical condition or disease.


Ingredients
Key ingredients

100% pure Helichrysum italicum, distilled flowers, France

Ingredients by volume
1,8-Cineol, Paracymene, alpha- and beta-Pinene, Terpinene-4-ol