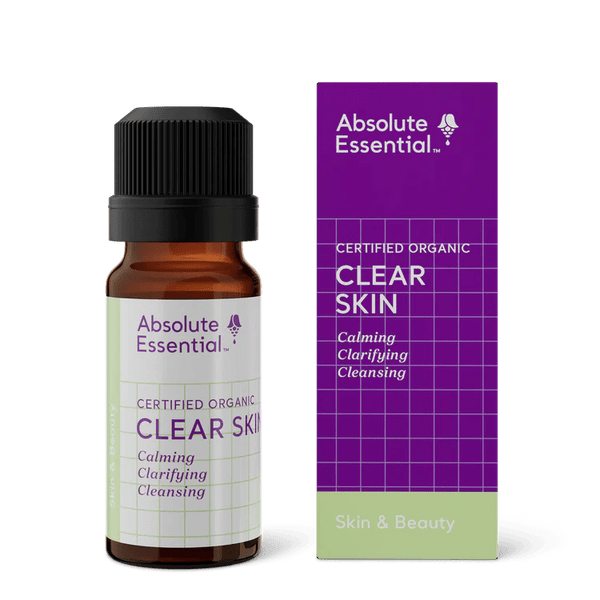 Product Details

This naturally astringent and antiseptic blend calms and balances adolescent and hormonal skin. Gentle and soothing, it can be directly applied to the skin.
Ways to use

Acne and pimples
Place 5 drops on a warm compress, 2 times a week or apply 1 drop directly to the affected area.

Youthful skin
Add a drop to your moisturiser or a good quality clay mask - we recommend Argyle Clay Powder to create your own.

Skin irritation from shaving
Place 5 drops on a warm compress directly after shaving, or add 2-3 drops to 1/2 tsp Aloe Vera Gel mix and apply.
Safety Considerations

Safe when used as directed. Safe to use with other medication when necessary. If accidentally ingested do not induce vomiting, follow with olive oil or milk and seek advice from a health specialist. Avoid contact with eyes - flush with water. Keep out of reach of children.

Please note: Therapeutic plant oils are used to support natural body processes for optimum health and wellbeing. The information here is NOT meant as a recommendation to cure any medical condition or disease.


Ingredients
Key ingredients

Geranium
Pelargonium graveolens
Astringent and antiseptic.

Palmarosa
Cymbopogon martinii
Hydrating and gently antiseptic.

Sandalwood Australian
Santalum spicatum
Soothes and nourishes dry skin.

Petitgrain Bigarade
Citrus auranthium aur
Cleansing and balancing.

Ingredients by volume
Palmarosa*, Geranium*, Lavender Sweet*, Rosemary Cineol*, Petitgrain Bigarade*, Cypress*, Amyris (wild), Sandalwood Australian (*Certified organic)