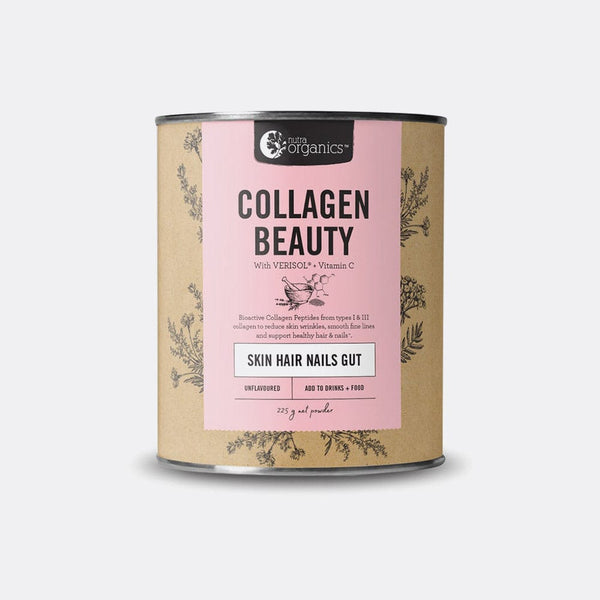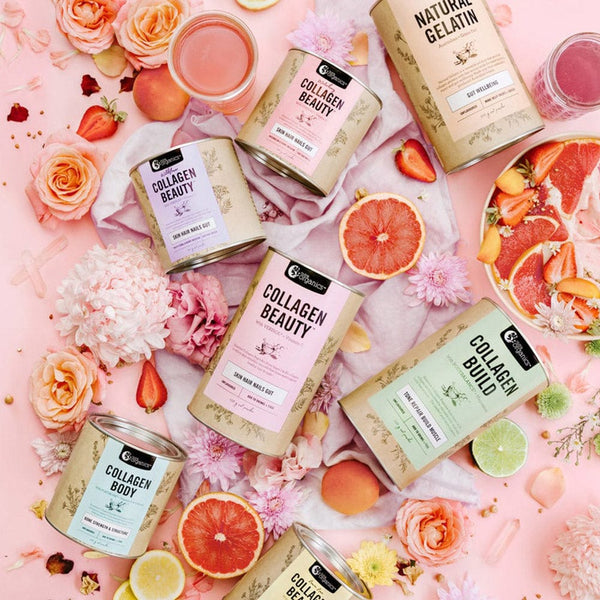 Product Description

Some people think you get wrinkles because you're old, but that's not always the reason. Sometimes, it could be because your skin doesn't have enough collagen.
Collagen keeps skin elastic so it doesn't get wrinkles. When you use Collagen Beauty with Verisol, your skin will stay smoother and younger looking for a long time. You can mix our Nutra Organics Collagen Beauty Powder into your smoothies or even your soups. Take it every day and around the 8th week you will start noticing the decrease in skin ageing factors by smoothing skin wrinkles from within (when consumed in conjunction with a healthy, varied diet).
Our skin is made of 75% collagen. It starts to degenerate in our mid 20's and the sign of ageing is accelerated by other lifestyle and environmental factors.

Nutra Organics Collagen Beauty Powder helps with:

Reduce skin wrinkles and smooth fine lines
Increase skin hydration and improve moisture levels
Increase skin elasticity
Antioxidant protection
Support healthy hair & nails
Promote skin healing

Collagen Beauty with Verisol is pregnancy, breastfeeding and child friendly (suitable for 12 months & up).



Ingrdients

Hydrolysed Collagen Peptides, VERISOL® Bioactive Collagen Peptides, Camu Camu*, Orgen-Zn® Guava*, Horsetail Herb*. *Certified Organic Ingredients

We proudly source our bovine collagen from the most sustainable and ethical manufacturer in the world.

Allergen Warning

Manufactured in a facility that also processes products containing milk, eggs, fish, shellfish, soy, lupin, tree nuts and sesame.

Ways to Use

Mix 12 g (1 tablespoon) daily into any liquid of choice, from smoothies to soups. Collagen Beautyâ"¢ is unflavoured, odorless and dissolves in hot and cold liquid.