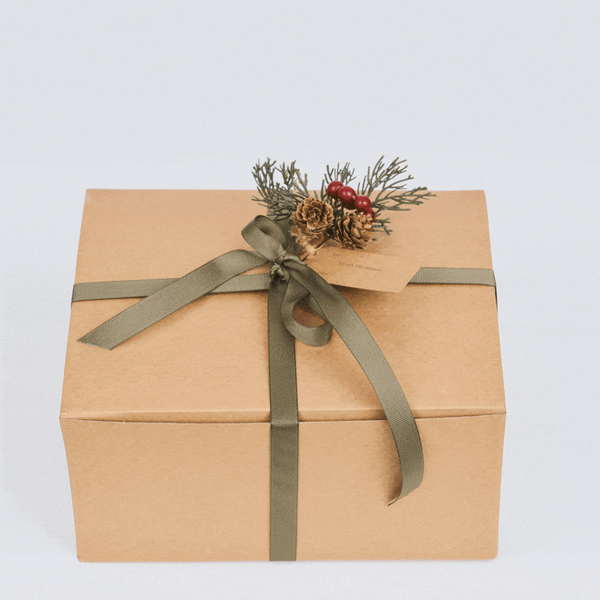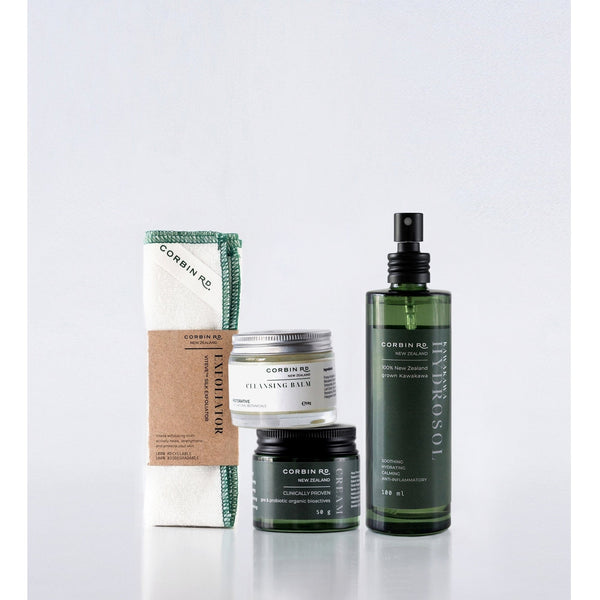 What's Included:  - 1x 5og Restorative Cleansing balm, , 1x Viteve™ Silk exfoliator, 1 x 100ml Kawakawa Hydrosol, 1x 50g SMART 5in1 Face Cream
1. 50g Restorative Cleansing Balm -melts away makeup and effectively purges the skin of toxins, pollution, debris and dirt. As it does so, it nurtures and calms pollu-stressed skin, restores hydration, rebalances pH and maintains the strength of the skin's protective barrier.
2. Viteve™ Silk Exfoliator - The unique texture and proteins of Viteve ™  Silk  Exfoliator lift away debris, slough dead skin cells and clear congestion.

3. Kawakawa Hydrosol  - Hydrosol is cellular water derived from a steam distillation process. An impressive combination of powerful compounds in this medicinal plant, a natural and potent antioxidant that enables it to repel insects, act against bacteria, reduce inflammation, and tackle fungal infections. These properties make them effective in dealing with common skin issues like eczema and dermatitis, help in healing minor cuts and soothing pain. Studies even showed it to improve skin conditions like wrinkled, dull, and saggy skin and promote collagen due to oxidative stress,  It is like a multi-tool for skin health. spritz after cleansing, and before Cream. 
4. 50g SMART 5in1 Cream:  -  
Our SMART face cream contains New Zealand's own scientifically proven, skin-fortifying, organic bio-actives and delivery system, alongside the best the world has to offer in biome repairing and anti-aging hydration. This is nature personified and whipped into a single pot.
The slow beauty approach of simplifying your skin routine without compromising on results reflects the 5 in 1 aspect of the formula.  The science behind both fast and slow beauty is consistent, the difference, we include it into one elegant pot, not 5 individual ones. All our actives have their own individual science-backed proven results,  Vitamin A = Bakuchoil, Vit C = Kakudu Plum,  Deep hydration = Ceramides, Skin rebalance = pre+probiotics, and our big hitter the bioactive from New Zealand that targets all aspects of your skin's health ensuring comprehensive restoration.