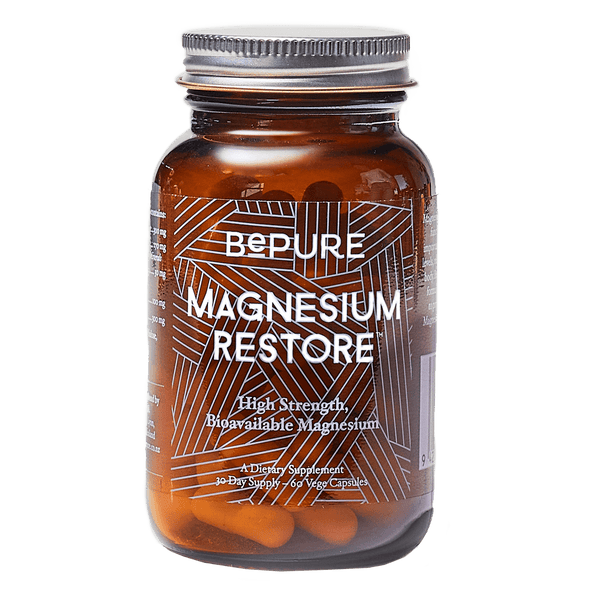 BePure Magnesium Restore supplement has been specially formulated by Ben Warren to contain the highest quality, most absorbable form of chelated magnesium to effectively support the renewal of depleted magnesium stores. BePure Magnesium Restore is a powerful combination of magnesium bis-glycinate and L-carnitine to support both optimal absorption in the body and support the likes of energy, mood, sleep and muscle restoration.
Magnesium bis-glycinate dramatically increases the absorption levels which support over 300 enzymes that are magnesium dependent.

Support for:

Quality sleep and rest
Muscle recovery, relaxation and soothing muscle tension
Energy production
Stabilising mood
Normal heart function and blood pressure
Healthy bone formation
Amount per serving:
Magnesium Bisglycinate 300mg
L-Carnitine 100mg

Additional ingredients:
Cellulose, Rice Concentrate, Silica
Suggested Usage:
Take 2 capsules daily: Pre-exercise, post-exercise or with food. To help with sleep take 2 before bed
Precaution:
Taken in excess may cause loose stools.

Always read the label and take as directed. Vitamins are supplementary to a balanced diet. BePure Health Ltd, Auckland.