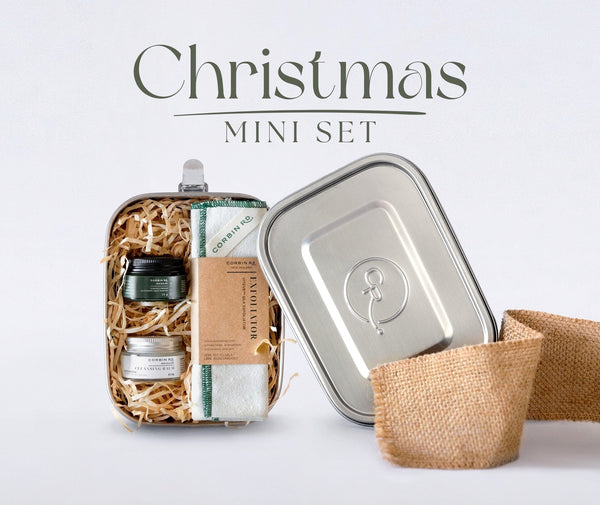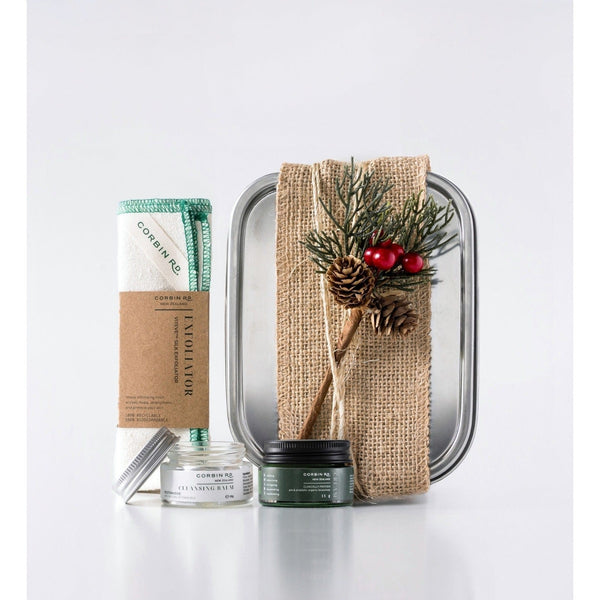 What's Included: 1x 15g SMART cream, 1x 10ml Restorative Face Oil, 1x Viteve™ Silk exfoliator, Stainless Steel reusable lunch box.
1. 10g Restorative Cleansing Balm -melts away make-up and effectively purges the skin of toxins, pollution, debris and dirt. As it does so, it nurtures and calms pollu-      stressed skin, restores hydration, rebalances pH and maintains the strength of the skin's protective barrier.
2. 15g  SMART Cream : SOOTHING - MOISTURIZING - ANTI-AGING - REJUVENATING - TRANSFORMING
Corbin Rd's SMART face cream is literally smart.
S – Soothing
M – Moisturizing
A – Anti-aging
R – Rejuvenating
T – Transforming

A complete hydration, repair and antiaging solution
3. Viteve™ Silk Exfoliator - The unique texture and proteins of Viteve ™  Silk  Exfoliator lift away debris, slough dead skin cells and clear congestion.