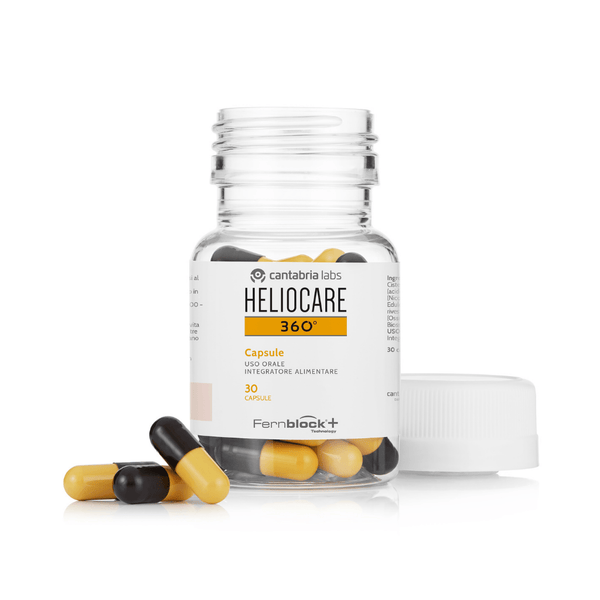 Product Detail
Photoprotection capsules to protect from the inside against photoaging and dark spots.
Capsules with an clever combination of ingredients that helps prevent photoaging, dark spots and other skin disorders resulting from sun exposure on all skin types.
With Fernblock®+, cysteine, vitamins and prebiotic combined with topical photoprotection, increase the skin's resistance to the sun from the first capsule. Gluten-free.
Format: 30 capsules
Download the Orals informational e-booklet here
Characteristics
Protection
Sun damage repair
Antioxidant
Prevention of photoaging and dark spots
Effective from the first capsule
Gluten-free
Composition
240 mg Fernblock®+
75 mg Cysteine (N-acetyl)
4.5 mg Niacinamide
20 mg Vitamin C
2 mg Vitamin E
Prebiotics: Fibruline and Bioecolians
How to use
Take 1 capsule daily before sun exposure. Do not exceed the recommended daily dose.
Warnings
During sun exposure it is important to apply suitable topical photoprotection. Food supplements should not be used as a substitute for a varied and balanced diet and a healthy lifestyle. Keep out of reach of young children. Store below 30oC away from light and moisture. Excessive consumption can cause intestinal discomfort. Avoid consumption along with medicines and other fibre-based food supplements.