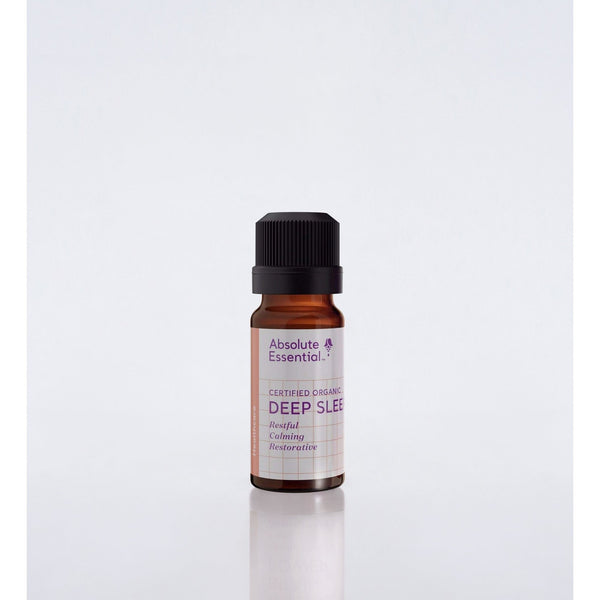 Product Details

If you're looking for pure essential oils for insomnia and anxiety, Deep Sleep has been specially formulated to help re-balance your mood. The light, fragrant aroma is perfect for a calm room and supportive of the natural relaxation process. This sleep blend can be used at any time to access a bedtime mood and is especially useful for people with unusual schedules who need access to a bedtime mood. Suitable for diffusion, pillows, baths or diluted for massage (see directions).

See our full range of essential oils to help sleep.
Ways to use

Insomnia
This synergy is designed to support the natural sleep process and may be especially useful to people who find that difficult to access.
Restful Sleep
DreamTime encourages deep relaxation, which is essential for restorative sleep
Nightmares
DreamTime fosters calmness and relaxation, which encourages a gentle, restorative process during dream time.
Instructions

Diffusion: 10 drops, allow 10 minutes, replenish as required.

Pulse Points: A few drops to wrists and back of neck.

Bath: 10 drops mixed into bath water.

Massage: Blend 10 drops to 1/2 teaspoon of Pure Unscented Body Oil (organic).
Safety Considerations

This blend is professionally designed for adults and is safe if applied as directed. Not for internal use: if ingested do not induce vomiting; drink milk and consult a health specialist. Avoid contact with eyes: flush with water. NOT suitable for use with infants. Keep out of reach of children.
Please note: Therapeutic plant oils are used to support natural body process for optimum health and wellbeing. The information here is NOT meant as recommendation for cure of any medical condition or disease.
Ingredients

Lavender Sweet (organic)
Orange Sweet (organic)
Lavender True (organic)
Mandarin (organic)
Ylang ylang (organic)
Chamomile Oil
Marjoram french (organic)